Obituary For Richard P. "Rick" Phillips at Ironside Funeral Home, Inc.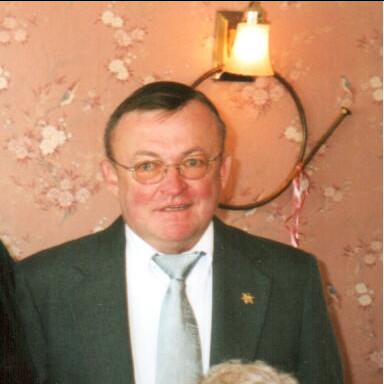 Richard P. "Rick" Phillips, 63, 404 Washington Avenue passed away on Friday, January 13, 2012, at St. Elizabeth's Hospital in Utica after a brief illness.

He was born on February 16, 1948, in Utica, the son of Richard F. and Sally Barnes Phillips. He was a graduate of Utica Free Academy, Class of 1968. Rick graduated from OCC Police Academy.

Rick retired as Captain of the Jail Division at the Madison County Sheriff's Department,in 2005, after twenty-nine years of service. He also worked at Top Tile in Utica and Stewarts Vending and had served as a part-time Police officer for the Village of Chittenango.

He attended St. Patrick's Church in Oneida. Rick was a member of the Sons of American Legion Post #404 in Vernon. He was a Senior Counselor for the United Commercial Travelers #244 and a former Cub Scout Pack #35 Master in Chittenango.

Rick was the recipient of the Liberty Bell Award from the Madison County Bar Association in 2001 for his excellence criminal justice service.

He enjoyed fishing, golfing, and bowling.

Surviving is his mother, Sally, of Clinton; a daughter and son-in-law, Heather and Eric Bearman, of Apex, NC; a son, Glenn Phillips, of Schenectady; a grandson, Aidan Bearman; a sister, Darlene Boehlert, of Chadwicks; a niece, Darlene and Michael Topor, of Chadwicks; a nephew, J.R. and DeeAnna Boehlert, of Saquoit; his fiancé Margaret "Peggy" Pritchard of Oneida, two great-nieces and two great nephews, several cousins and many friends. Rick was predeceased by his father, Richard F. Phillips, and a brother-in-law, SSgt.Gerald Boehlert, UPD.

Rick's family wishes to express their gratitude to the Doctors, Nurses, and staff at St. Elizabeth's Hospital for all of the kindness and compassion shown to him.

A Prayer Service will be held on Wednesday, January 19, 2012, at 9:30 AM from the Ironside Funeral Home, Inc., and a Mass of the Christian Burial will be celebrated at 10:00 AM at St. Patrick's Church, 347 Main St., Oneida, by Rev. Richard J. Kapral. Interment will take place in St. Patrick's Cemetery, Oneida. Family and friends are invited and may call on Tuesday from 4:00 to 7:00 PM at the funeral home, 342 Main St., Oneida. Contributions may be made in Rick's memory to the Sister Josetta Scholarship Fund, Holy Cross School, 4200 East Genesee St., Dewitt, New York, 13214.
Share
Send Flowers
Messages of Sympathy
Glenn and family, we are so sorry for your loss, the Lord with help you through this look to him for guidence. All our love Kathy & Bob Beatrice
Posted by: Mr.&Mrs. Robert Beatrice | Email: Beatrice97@aol.com | Tuesday, January 17, 2012

---

Peggy I am so sorry for you loss my thoughts are with you and the rest of Rick''s family. All my love Lisa
Posted by: Lisa Ellis | Email: lisa.ellis@bnymellon.com | Tuesday, January 17, 2012

---

Glenn: Richard & I send our deepest Sympathies to you and your family. Our Thoughts and Prayers are with you at this time.
Posted by: Richard & Tina Martin | Email: Bakingram18@yahoo.com | Tuesday, January 17, 2012

---

My dearest Glenn, Floyd and I are so so sorry about your dad but he is in a better place where the angles will keep guard of him and have no more pain and alongside the Lord he will keep him happy and strong and remember he will alway''s be with you and your mom forever in your heart''s. With Melissa you will get through this because you are strong and he would be with you through thick and thin. Sorry we can''t be there for you but our prayers are with you and your family. Love All way''s Tina and Floyd
Posted by: Tina and Floyd Purdy | Email: tinapurdy@juno.com | Tuesday, January 17, 2012

---

Dear Glenn and family, We were terribly sorry to hear of your Father''s illness and now, passing. From his obituary it is obvious that he was a fine man and a public servant in the best sense. From what we know of you we are certain that he was proud of you. Please accept our deepest sympathies. We have both lost our Fathers and can to that extent empathize with the profound loss, especially at his relatively young age. Most Sincerely, Frank and Sandy Lyman
Posted by: Frank and Sandy Lyman | Email: lymanlink2@comcast.net | Tuesday, January 17, 2012

---

We are so very sorry for the loss of your father. Our thoughts and prayers are with you and your family at this difficult time.
Posted by: The Hall and Caruso Family | Email: loujohall@yahoo.com | Tuesday, January 17, 2012

---

Dear Glenn and family, We were terribly sorry to hear of your Father''s illness and now, passing. From his obituary it is obvious that he was a fine man and a public servant in the best sense. From what we know of you we are certain that he was proud of you. Please accept our deepest sympathies. We have both lost our Fathers and can to that extent empathize with the profound loss, especially at his relatively young age. Most Sincerely, Frank and Sandy Lyman
Posted by: Frank and Sandy Lyman | Email: lymanlink2@comcast.net | Tuesday, January 17, 2012

---

Peg, I am so sorry, and to the family I would also to express my condolences.
Posted by: Shanna Ayers | Email: sayer@moboces.org | Monday, January 16, 2012

---

Deepest sympathy to Ricks family...He was a wonderful and caring person..May you RIP my friend ..i will miss you
Posted by: colleen abraham | Email: luckyloop1@aol.com | Sunday, January 15, 2012
Post a Message of Sympathy
All information is optional except for Message. DO NOT SUBMIT information that you do not wish made public on this site. We review all submissions and reserve the right to reject any messages.
Name:
Email Address:
Message: